President's Message
Dear friends, welcome back to Delhi Wine Club!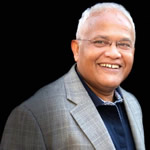 It has been a long wait, as the pandemic did take a toll on every sphere of life throughout the world. Mr. Sourish Bhattacharyya, who took over presidency from Mr. Subhash Arora, conducted an iconic event on 29th February 2020 at ROOH which was well attended and talked about across the wine community. That was the last event of 2020, and no physical event was conducted for the rest of the year.
While the core committee of the Delhi Wine Club were discussing to restart the activities, Sourish expressed his unavailability to continue as President due to health reasons. It was then decided by the core committee to elevate me from Vice President to President. However, both Subhash and Sourish promised to assist me with their vast experience and contacts in the wine and hospitality circles.
To restart our club activities, we had announced the first event at Olive Bar & Kitchen, New Delhi. We are humbled to receive immense support from the members. Actually, more than the 50 people registered for the event within two hours of announcement! We had to close the booking and even refuse some guests ☹
The event on 17th March was well attended with lot of enthusiasm and anxiety by members and their guests. Fratelli Wines sponsored their best wines and also made the members to taste their newly introduced artisanal cheeses produced in Chennai, India.
Chef Dhruv Oberoi curated a unique glocal menu (global cuisine with local twist) which was influenced by his passion for cooking from his mother. As each and every dish appeared on the table, it brought a lot of surprise and puzzle factor until Dhruv explained it in detail. While the food was fantastic, the flow of service took the icing on the cake and it even made the members give a standing ovation to the team at Olive!
When many members quipped "the wait is over", "looking for forthcoming events", we felt elated and satisfied 😊. Although We do have a long way to go in keeping up the momentum, the dinner at Olive has raised the bar of expectation, due to which we have a couple of updates in the pipeline:
We are working towards bringing out a membership card with benefits like discounts and/or special offers with various restaurants and outlets in hotels. We need support from members to rope in more restaurants into this scheme.
We are planning to conduct webinars in coordination with wineries in India and abroad for the benefit of the members and also to promote wine culture at a more regular basis.
We are also looking for sponsorship with interested corporates for mutual benefit.
Our next wine event is going to be on 7 April at TRES.
Parthi
President – Delhi Wine Club
Mobile: +91-9810020349